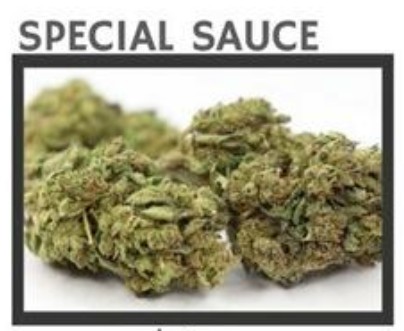 Flowers of Special Sauce are thick and coated in resin with flavors that are otherworldly. A coveted strain for both trimmed flower and full spectrum oil extraction. Testing on this flower showed beta-Caryophyllene makes of 15.4% of the terpene profile.
This terpene has been linked with aiding the effects of depression and anxiety. Flavor: Sweet and woody.
Effects: Uplifted mind, relaxed body, happiness. Contains: Cannabis Sativa hemp top flower. Top 3-4" of top on stem + hemp buds. When filling orders, Only the top 4" +/- is left on the stem. We remove all of the fan leaves and cut all the flowers off the bottom half of the stem, leaving just the top 4" +/- of flower on the stem.
1 Pound Minimum
$750 / Pound